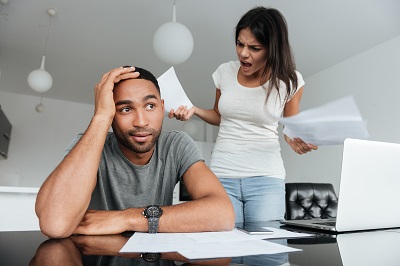 Conflicts are unavoidable, try as you may. They are a natural part of our human existence; therefore, we need to figure out how to best deal with them rather than trying to avoid them.
When conflict exists in a relationship and all you do is try to avoid it, you are only allowing it to get worse. The longer you wait to resolve it when you don't know what to do, also makes it worse.
In Ephesians 4, Paul gave instructions to the Christian believers on how to live in unity as children of the light. He concludes his instructions with, "Instead, be kind to each other, tenderhearted, forgiving one another, just as God through Christ has forgiven you." (Eph. 4:32)
Based on Paul's instruction, let me suggest three biblical steps that will help you manage your conflicts rather than avoid them.
Step one: We must show kindness to each other. When you think of the person you are in conflict with, what would happen if rather than focusing on all the anger, fear and bad feelings you have toward the person, you replace them with a decision to be kind to them? How can you be kind in words, thoughts and deeds?
Step two: You must be tenderhearted. When conflict arises it is almost natural for you to become hardhearted, judgmental and want justice for the wrong done to you. But Paul instructs us to be tenderhearted.
To be tenderhearted is to be keenly aware of the other person's feelings. When you are in conflict, the only emotions you are concerned about are your own. What would happen if you take the time to try and understand the emotions of the other person?
Step three: You must be willing to forgive. Where there is no forgiveness, there will be no conflict resolution. God in Christ forgave you and me to resolve the conflict in our relationship with Him. He did not wait on us; rather He took the initiative to bring about a resolution.
In the same way, we have to take the initiative in conflict resolution by being willing to forgive. What would happen if rather than you focusing on all the wrong done to you that led to the conflict, you decided to forgive the other person? How would forgiving them change your view of them and work to bring about a resolution?
You are probably asking what if the other person does not respond to your attempts to resolve the conflict using the above three steps? You are only responsible for what you can control. Your responsibility is to do all you can within your power to resolve the conflict. If the other person does not respond to you attempts, then you know you have done all you can. You cannot make them do what they do not want to do.
Is there a conflict you have been avoiding, or would like to resolve but you don't know how to go about it? Why not begin by committing to and applying the three steps mentioned above?
If you would like help in achieving your goals as a leader or in any area of your life, call us at 208-880-0307 or email us at errol@errolcarrim.com to schedule a complimentary coaching session. To read Errol's other posts, visit Christ-Centered Life Coaching.